Sociological Inquiry
The official quarterly journal of Alpha Kappa Delta
Current Co-Editors: Cameron Lippard, PhD and J. Scott Carter, PhD
Published by: Wiley
Current Impact Factor (2022): 1.9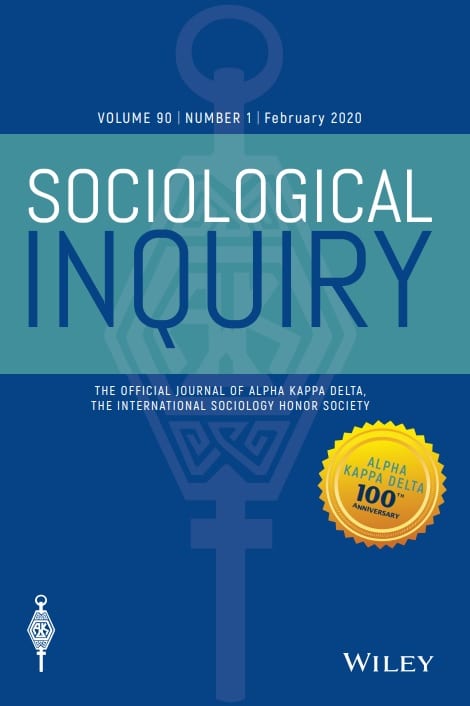 Alpha Kappa Delta's quarterly journal, Sociological Inquiry is committed to the exploration of the human condition in all of its social and cultural complexity. It is designed to implement the scientific aims of Alpha Kappa Delta by communicating and reviewing developments of sociological interest in the service of faculty, investigators, and students alike. We are particularly interested in well-written papers that challenge us to look anew at traditional areas or identify novel areas for us to investigate. Both theoretical and empirical work is welcome, as are the varied research methods in the study of social and cultural life.
When you were initiated, you became a lifetime member of Alpha Kappa Delta! Payment of the initiation fee entitles you to become an active member and receive a one-year subscription to Sociological Inquiry, the official journal of the Society. After the first year, you may remain an active member by renewing your membership and to continue receiving the journal.
If your chapter included your email address on the new membership documents sent to the Executive Office, you will automatically receive instructions on how to receive your one free year of online access to Sociological Inquiry.
Check out Sociological Inquiry on Facebook and Twitter!
Browse content from Sociological Inquiry at Wiley Online Library!