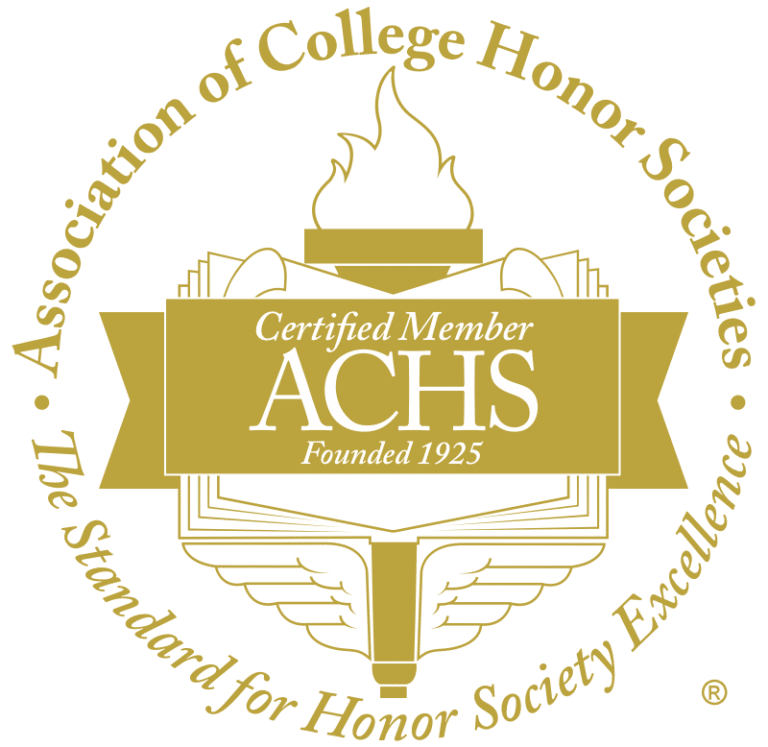 Why Join an ACHS-certified Honor Society?
Alpha Kappa Delta became a certified member of the Association of College Honor Societies in 1967.
Membership in a certified, credible honor society provides prospective employers with instant verification of exemplary performance and achievement, distinguishing members from competing job applicants at a glance. In fact, the US Government's Office of Personnel Management (OPM) offers incoming federal employees a two level pay grade increase for "Superior Academic Achievement" which can be obtained through membership in ACHS-certified honor societies.
Membership is also valuable because certified honor societies offer student members opportunities to network with high achieving professionals in their field; to hold leadership positions locally, regionally, and nationally; to win valuable scholarships, fellowships, and grants; to publish their research/work as an undergraduate or graduate student; to attend seminars, workshops, and conferences; to participate in campus and community programming that extends and enhances their academic experience; and more.
Check out the ACHS A Matter of Honor brochure for more information and learn more about ACHS and certified honor societies by visiting the ACHS website.
Provided with permission from the Association of College Honor Societies (ACHS). The 'A Matter of Honor' brochure is copyright of ACHS. Their use is limited to the promotion of honor society membership by ACHS-certified societies ONLY, http://www.achsnatl.org/presentation-a-matter-of-honor.asp.