Minority Fellowship Program
Through its Minority Fellowship Program (MFP), the American Sociological Association (ASA) supports the development and training of sociologists of color in any sub-area or specialty in the discipline. MFP seeks to attract talented doctoral students to ensure a diverse and highly trained workforce is available to assume leadership roles in research that is relevant to today's global society. Alpha Kappa Delta proudly contributes annually to fully sponsor one Minority Fellow recipient. Learn more and/or apply here!
2021-2022 AKD Sponsored MFP
Alejandro Zermeno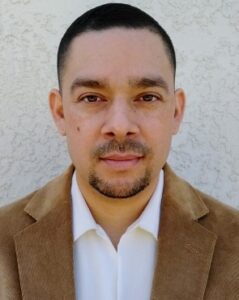 Alejandro Zermeño is a PhD candidate at the University of California-Merced. Born and raised in Los Angeles (Tongva territory), he is the son of Mexican immigrants, and a first-generation PhD student. His research interests include critical race and ethnicity, indigeneity, emotions, health disparities, and social movements. Zermeño's work focuses on ethnoracial identity constructions, stress and coping, settler-colonial racial projects, mestizaje, and Indigenous resurgence movements. In his dissertation, Zermeño uses mixed-methods to investigate how reconnection to and continuity of Indigenous identities and cultural healing practices, such as rituals/ceremonies, shapes ways Mexican Americans negotiate ethnoracial identities, and ways it affects their health and sense of belonging with Latinx and Native American communities in California. His other research centers on exploring how Latinxs in the U.S. employ Indigenous identities, cultural values, and ceremonial healing practices as a resource to navigate structural inequalities and cope with societal stressors within the context of ongoing mestizaje racial projects. Zermeño has collaborated on projects published in CLACSO (Latin American Council of Social Sciences) and Sociology Compass, and has a forthcoming article investigating Indigenous rituals as cultural forms of collective action as core components of Latinx and Native American social movements in the Wiley Blackwell Encyclopedia of Social and Political Movements Second Edition. Beyond his research, Zermeño is co-president of the Native and Indigenous Student Coalition at UC Merced, which connects students to academic resources, brings awareness of social and human rights issues affecting Indigenous and immigrant communities through teach-ins, and facilitates collective cultural workshops and drum circles to help students cope with academic and societal stressors.
Past AKD Sponsored Minority Program Recipients 

2020-2021  Uriel Serrano, University of California-Santa Cruz
2019-2020  Desi Rodriguez-Lonebear, University of Arizona & University of Waikato
2018-2019  Kelly Marie Ward, University of California-Irvine
2017-2018  Salvador Rangel, University of California – Santa Barbara
2016-2017  Yader Lanuza, University of California Irvine
2015-2016  Nnenia Campbell, University of Colorado at Boulder
2014-2015  Jackelyn Hwang, Harvard University
2013-2014  Matthew Town, Portland State University
2012-2013  Brandi Gilbert, University of Colorado at Boulder
2011-2012  Sean Aravasirikul, University of California – San Fransisco
2010-2011  Eugenia Conde, Texas A&M University
2009-2010  Mosi Ifatunji, University at Illinois – Chicago
2008-2009  Louis Esparza, SUNY Stony Brook
2007-2008  Demetrius Semien, University of North Carolina at Chapel Hill
2006-2007  Amanda Armenta, University of California – Los Angeles
2005-2006  David Embrick, Texas A&M University