2020 Paper Competition Winners
Undergraduate Paper Competition Winners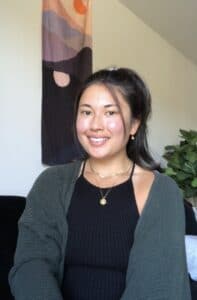 First Place: Paige Toop, Western Washington University
Paper Title: "Beyond Thoughts and Prayers: Understanding Mass Violence through an Investigation of Masculinity in the White Nationalist Movement"
Beyond Thoughts and Prayers examines the connection between mass violence and the current conceptualization of masculinity. Based on an analysis of forums on Stormfront.org, a White Nationalist hate website, I developed three archetypes to better understand how masculinity and violence interact within an extremist movement. Also, special thanks to Dr. Glenn Tsunokai, this paper could not have been completed without his guidance and support.
Second Place: Dan Chai, Washington University in St. Louis
Paper Title: "Navigating the Bottom of the Dating Totem Pole: Politics of Exclusion among Asian American Men"
This paper explores how forty college-aged Asian American men navigate feelings of exclusion from the dating scene and how they respond to exclusion in terms of their dating preferences. I find that Asian-American men are generally aware that they are considered to be at the bottom of the dating totem pole. I further discovered the varied ways in which Asian-American men respond to exclusion— while some Asian-American men internalized the dominant dating hierarchy and elevated whiteness, others resisted and rejected the dating hierarchy by pursuing co-ethnics. These results illuminate the mechanisms that shape the varied responses to gendered racial hierarchies in the romantic realm.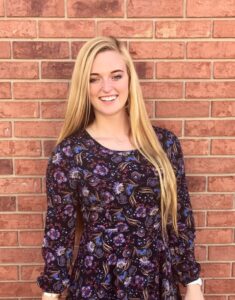 Third Place: Morgan Bryn, Colorado College
Paper Title: "Coercive Control and Physical Violence: College Students Experience of Intimate Partner Violence"
This paper seeks to contribute to the existing literature on intimate partner violence (IPV) with a particular focus on the prevalence and types of IPV among college students. Using an expanded understanding of Johnson's typology (2008) of IPV, which differentiates between types of IPV based on the use of coercive control and physical violence, this study investigates IPV in a sample of college students at a small liberal arts institution using a general survey. The results of the survey found high levels on IPV among the students, particularly non-physical violence; however, there was no reported difference between men and women. This apparent gender symmetry, contradicting past feminist research, suggests that new methodological approaches must be developed in order to effectively study IPV, especially in a college setting.
Graduate Paper Competition Winners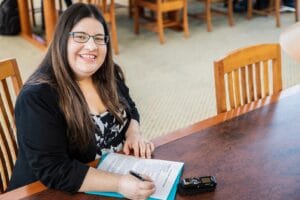 First Place: Maria Duenas, University of California, Merced
Paper Title: "Three Discursive Mechanisms: Racial and Ethnic Socialization in Middle-Class Latinx Families"
"Three Discursive Mechanisms: Racial and Ethnic Socialization in Middle-Class Latinx Families," examines how Latinx families talk about racial and cultural identity and racism. The paper unpacks how racial discourses unfold in families and contributes to understanding of how both racial and ethnic oppression and resistance unfold in family interactions.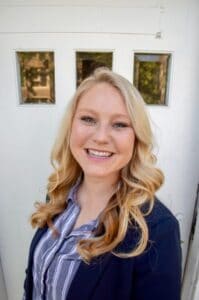 Second Place: Sadie Ridgeway, Washington State University
Paper Title: "The Weight of Stigma: Weight Status, Bullying, and Well-Being in Adolescents"
This study explores important aspects of the consequences of larger body size for adolescent well-being. It extends the fairly limited research on social processes by assessing the impact of being adipose on a holistic set of well-being indicators and testing social mechanisms that may explain this relationship in youth. This research investigates the association between weight status and key indicators of well-being for adolescents, whether stigma enacted through bullying explains these relationships as compared to body image, and if the association between weight status and bullying victimization depends on gender and race/ethnicity. The results demonstrated that although adipose youth face bullying and bullying victimization is associated with worse well-being, it is body image that partly, if not entirely, accounts for the relationship between weight and well-being, demonstrating the importance of this factor for adipose youth.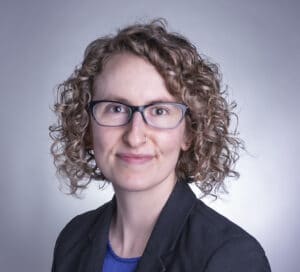 Third Place: Kristin Kelley, Indiana University, Bloomington
Paper Title: "Who Can Afford to Keep Their Last Name? Gender, Economic Resources, and Marital Name Choice"
Do women and men who break gendered marital name norms in their relationships face consequences? Are consequences unevenly applied to women and men based on their income? Using data from two survey experiments, I find respondents view women and men in couples in which both partners keep or hyphenate their names as less conventional in their gender presentation and as less desirable marital partners. Additionally, respondents view norm-breaking women as less likable than women who change their names and norm-breaking men as lower status than men in conventional couples. Men respondents consistently penalize women and men regardless of their economic resources, but women respondents judge individuals from lower-income couples and couples in which women out-earn men more harshly. These results provide insight into why women and men continue to follow marital name norms and suggest women and men who are middle-class and conform to the norm that men out-earn women are granted more gender flexibility from women evaluators.